---
Sale items!
Sale price $35.00
Regular price
$42.00
Sale
Sale price $59.00
Regular price
$64.00
Sale
Sale price $42.00
Regular price
$56.00
Sale
---
Welcome to R.R. Memorandum
Rose Red Memorandum seeks to elicit a sense of nostalgia through revisiting the zeitgeist of oldschool EGL fashion and media. Everything we create reflect the memory of an elegant spirit at the heart of the radical moment that Elegant Gothic Lolita was, has been, and always will be!
R.R. Memorandum Blog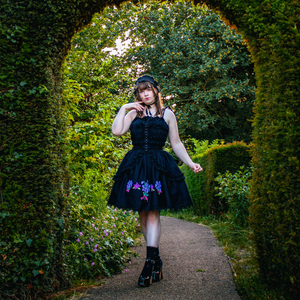 As Pride Season continues throughout the world, Rose Red Memorandum is proud to present Violets For Charlotte. This very special series, beautiful hybrid cousin of our Heirloom Rose series and...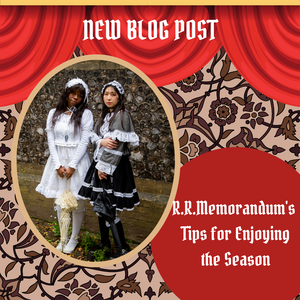 It's that time of year again, where we herald all things spooky and autumnal. Whether you celebrate Halloween, Samhain, Dia de los Muertos, Harvest Festival, Bonfire Night or anything else...
Would you like to be featured in YUME but didn't have any artwork or writing to submit? We're looking to hear from you all with some more community focussed contributions-...